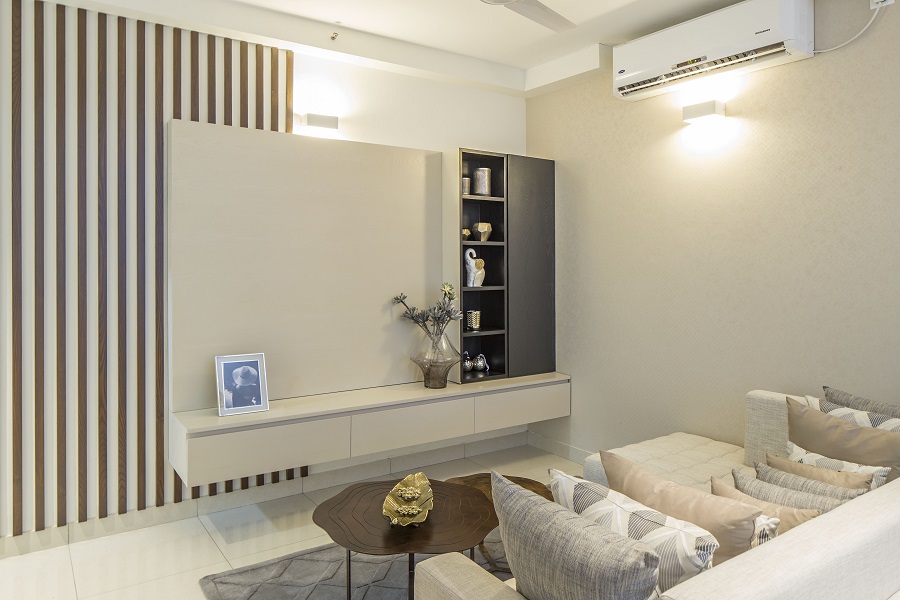 How to Create the Sense of More Space in Your Living Room
It might be difficult to make your living room appear and feel larger, particularly if you live in a tiny house or apartment. However, there are several easy things you can do to give the appearance of greater space while also improving the comfort and style of your living area. We'll give you some of our best advice for making your living space appear and feel larger in this blog post. You can make your living room appear larger, brighter, and more inviting by using these suggestions.
Clean up your living room
Decluttering your living space is the first step to giving it a more open appearance and feel. Remove any extra or unneeded goods, and make sure all surfaces are free of clutter. This applies to both vertical and horizontal surfaces, such as walls and doors, as well as horizontal surfaces like tables and shelves. Your living area will feel constrained and congested if there are too many stuff there. So, be careful to only keep what is necessary.
Adding extra light is another method to make your living space appear and feel larger. Open the blinds or drapes to let in as much natural light as possible. In order to brighten the area, artificial lighting is another option. For instance, instead of using overhead lighting, consider using floor or table lamps. And if you can, try to add a light source to each part of your living room that is used for a different activity.
Painting the walls of your living room with a light hue
Painting the walls a light colour is another approach to provide the appearance of greater space in your living area. Light colours help rooms appear larger and brighter, whereas dark colours tend to make spaces feel smaller. So use a lighter colour palette to make your living space appear and feel larger. White, cream, pale blue, or even yellowish-green are some excellent options.
Utilize furnishings that occupy less visible space
It's crucial to pick furniture that occupies less visual space if you want your living area to look larger. Avoiding large furnishings like sofas and coffee tables is necessary to achieve this. Instead, choose furniture with cleaner lines that is sleeker. Additionally, furniture made of glass or acrylic might provide the impression of additional space.
Utilize mirrors to provide the appearance of ample room
Utilizing mirrors is a last method for giving the impression that your living space is larger. Mirrors reflect light and create the appearance of a larger room. Thus, adding a few substantial mirrors to your living room might actually make it feel larger. Just be careful to avoid setting them up directly across from windows, as this can result in glare.